20 Jun

Mobile Optimization Now Impacts Search

The search King, Google, has once again revised how its users will find your content. Will your website be ready? In short, Google's announcement makes it clear that websites which are correctly structured to take advantage of mobile traffic will enjoy better ranking in search engine results—whether or not the search request comes from an individual on a mobile device!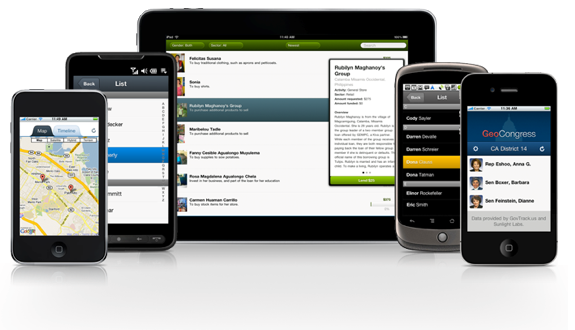 In a statement from software engineer Yoshikiyo Kato, Google said that "smartphone users are a significant and fast growing segment of Internet users, and at Google we want them to experience the full richness of the web."
The downside is that sites that are specifically designed for mobile (rather than desktop) users and those which have been Jury rigged with blanket redirects for mobile traffic will now rank lower than those which utilize proper cross-platform design.
What Does This Mean for You?
Keep in mind that 75% of Internet searchers never click past the first page of results! (MarketShareHitsLink.com, October 2010) It's more important than ever that your company dominates that Top 10.
If your SEO isn't cross-platform ready or your site adheres to outdated design methodology you could be in serious trouble. When all of the Google revisions go live, your competitors will likely appear ahead of you in the search results and they could very well steal not only your mobile traffic but your traditional desktop traffic as well.
How do you stay ahead of the game? Use a responsive design that automatically adapts to various platforms rather than a mobile-only subdomain (m.insertURLhere.com). By doing so, you create a full-featured experience for users regardless of the device they're currently running. Ensuring that the right content is always served to the user is Google's #1 priority and if you can make that happen more quickly and easily then you're on track to move to the head of the class.
Kato closed this landmark announcement with concise incentive for companies to adopt these new best practices. Adaptive design and polished cross-platform SEO will ". . . improve the mobile web, make your users happy, and allow searchers to experience your content fully."
Need More Reasons to Upgrade?
More Americans own a mobile phone than own a passport (Google, 2012)
By 2013, more people will use their mobile phones than PCs to get online. (Gartner, 2010; Google Mobile Optimization Webinar, 2011; Cisco, 2011)
Users expect their mobile experience to be as good as their desktop experience

66% are disappointed if a company's mobile site is a bad experience
55% say a frustrating experience on a mobile site hurts their opinion of the brand overall
52% agree a bad mobile experience makes them less likely to engage with a company (Google, 2012)

A bad mobile experience costs you customers and help your competitors

67% agree a mobile-friendly site makes it more likely to buy a product or service
61% say if they don't see what their looking for on a mobile site, they'll move to another site (Google, 2012)

A mobile-friendly site can help you connect with your customers and increase sales

70% of mobile users have compared product prices on their phone
65% have read product reviews on their phones
50% of mobile searches lead to purchase (Google, 2011)