18 Mar

Pinterest: Basics & SEO Tips
Pinning Tips
Image Selection: Choose larger images with white backgrounds as that looks better in thumbnails.
What to pin? Pin about what inspires you and what you like to do:
Add How-To boards about your favorite activities.
Use color coding to pin abstract pins.
Take followers on a journey of your delights and you'll find the community will thank you.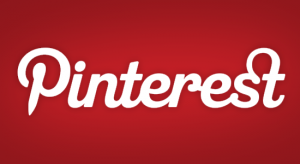 SEO Tips
Keywords: Use keywords in board titles, descriptions and link anchor text.
Use tags: To increase visibility of your pins for relevant searches, use #tags in your description and @tags of other relevant pinners to bring your posts to their attention. (i.e. for products – Product Name is a great anti aging product with #keyingredient. Recently featured on Good Morning America @GMamerica) (i.e. for service – Establishment Name is the ideal location for #sundaybrunch in geo location.  Recently voted by #newssource as the best brunch in geo location)
Stay Orangized and Unique: Make sure that your relevant, engaging boards are well organized and on top. Hook your visitors with unique content that differs from your competitors.
Pinning Products: Pinterest users expect to find unique content about your services and products that they can't get on your website. Use that to your advantage. Include a fact or feature about your product or service that isn't found elsewhere.  Give as much information about the product to encourage Click Through; such as, postage details and price tags with the $ symbol.
Get Engaged: Make it easy for people to follow you on Pinterest by adding the button to your website.