30 Oct

Humanize Your Brand
What Fans Want to Know About You
Social media engagement is something of a white elephant for most companies. Statistics and success stories highlight other brands creating tremendous momentum and generating shocking ROIs on social endeavors but many businesses just aren't quite sure how to do so themselves. On the other hand, they're acutely aware of the tremendous social media blunders made by certain brands, celebrities, and politicians and are either afraid of unbridled engagement or try too hard to manage what should really be organic.
Ask yourself this: would Lady Gaga be such a lightning rod without her hordes of Little Monsters? Would shows like Arrested Development survive the transition from network stardom to Netflix obscurity without a dedicated (and socially active) fan base? Your business can take lessons from celebrities and pop culture icons if you're willing. Learn how to walk the fine line between being social and showing off your brand's human persona without coming off as robotic or manufactured.
Understand what your consumers – your fans – really want from their social media interactions.
Exclusivity: Your customers want to feel like you're giving them true insider scoops, exclusive content, and an unfiltered look at your business, your products, and your brands. That exclusivity is important because it generates value in your consumers' minds—value that they then carry over into their own lives.
Uniformity: Carrying a brand's theme across every platform is essential. J.C. Penney discovered the hard way just how devastating a disjointed media message can be to a company's bottom line with its ill-fated 2012 marketing campaign. You need to build an image that doesn't present multiple opposing points of view and gives customers a unified identity with which to engage.
Active and Thoughtful Engagement: One of the most important elements of success is the manager behind your social campaign. Putting an ill-trained intern in charge of such a monumental undertaking has burned many companies in the past—don't let yours become one.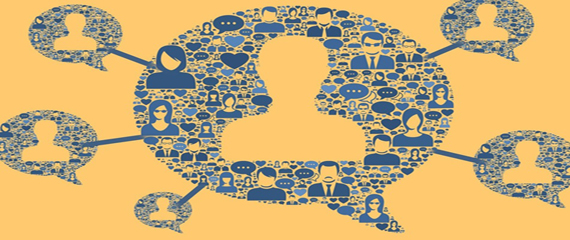 CEOs Take Charge
Poling shows that CEOs are taking an active interest in their brands' social media outreach programs. In fact, the number of "social" CEOs is on track to grow 50% in the next five years. That's wonderful! The effects of active CEOs using their social voice include:
Improved company reputations
Demonstrated brand innovation
Humanization of the company
Increased profit, partnerships, and overall success
Proper employee modeling
Smart social management can be tremendous shot in the arm for any company but success depends on internal engagement from the CEO on down.