15 Aug

Is Your Social Voice Heard on Mobile?

If you've not heard it already, the search engine giant is redefining it's algorithms to prioritize mobile search. Why the huge change in attitude toward the mobile web? Americans are cutting cords in a big way. The rise of mobile devices has literally revamped the way the world interacts, shops, learns, and lives.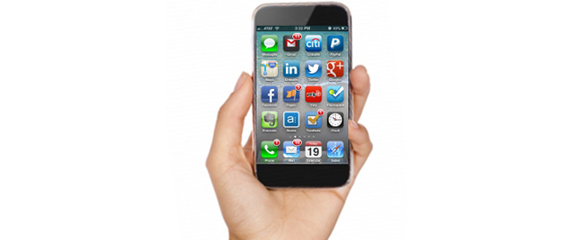 The Rise of Mobile PR
A recent study revealed:
91% of people (American's surveyed) keep their mobile device within arm's reach 24/7.
70% of them check for news and updates on a daily basis.
90% of them use mobile search to find (and interact with) business and brands they're interested in.
A whopping 50% of those mobile searches result in direct sales.
The rise of mobile use has necessitated the adoption of active mobile PR for companies large and small. By far the best approach to this delicate yet essential activity is creating a proactive social voice that broadcasts loud and proud across multiple social media platforms and across various devices every day.
But being proactive isn't all about broadcasting. It's about listening. It's about interacting and responding. It's about learning what your fans want from their social media engagement.
Being social builds bonds that are far stronger than those created by marketing alone. Research shows that through customer engagement and retention you can earn ROI as high as 234% on proper social voice management.
A Mobile-Friendly Website/Blog
To take advantage of this mobile revolution, however, your website and blog must function as you intended across various platforms. An adaptive design that allows your content to shine no matter what device your customers are using is essential not only for the user experience but now for search results as well. You don't want a potential customer to be frustrated with mobile redirects or platform-specific content that won't load for them, and you certainly don't want your competitors to trump you on Google.
Google+ Local
Take advantage of Google's own tools to dominate the mobile marketplace. Google+ Local allows businesses to engage with their customers on a whole new level. Google+ Local businesses will not only feature prominently in search results but will be able to engage mobile searchers directly via: news and info posts, product/service reviews, pictures, video, etc..
Hashtags
Social voice can be amplified through the smart use of hashtags. What started as an easy way for digital users to track conversations has exploded into a brand-building tool spanning Twitter, Instagram, Facebook, and even traditional media outlets such as print magazines and television. 34% of people use hashtags to follow brands or personal interests across multiple mobile and digital platforms. Additionally, 41% of individuals use hashtags to communicate personal opinions or ideas. That makes these tags excellent tools for socially engaged companies to interact with real live users, fans, and even critics.
Creating a Social Voice of Your Own
A unified social voice is essential for building a brand, customer engagement, and customer loyalty. Doing so properly means forgetting the piecemeal approach and involving every aspect of your company's digital framework and outreach. From proper web design and effective SEO through adequate social voice management and active engagement, your social voice is really an extension of the essential idea behind your business. Is your voice what you want it to be?